Mix Used Development in Sheffield
We're remixing the city centre creating 1.5 million sqft both new individually designed & repurposed buildings. Surrounded by enlivened streets & open public spaces.
Respecting city's Heritage

We believe in doing things in a way that's right for the people & the city. We're working with the existing street pattern, which respects the cities heritage & our approach allows us to address key issues facing cities today.

Sheffield City Council and its strategic development partner, Queensberry, are now delivering this exemplar approach to how local authorities can lead where it is difficult for other sectors to do so. Retaining a longterm view for the place, as the role of private & public sectors In regeneration continues to rebalance.

A phase by phase approach

GIVING FUTURE FLEXIBILITY

A phase-by-phase approach provides the scheme with flexibility to adapt to market demands depending on shifts in different sectors.

Sheffield Facts & FIGURES

£470 million scheme

ACROSS SEVEN HECTARES OF LAND

A significant redevelopment with a celebration of heritage buildings alongside brand new, contemporary buildings.

Up to 7,000 new jobs

BEING GENERATED WITH 500 DURING BUILD

Whilst under redevelopment & post completion, Heart of the City will generate 7,000 direct & indirect jobs for the city by 2030.

Sheffield Facts & FIGURES

Setting the standard

FOR THE FUTURE OF SHEFFIELD

Sustainable & socially responsible development for masterplanning, economic contribution & the environment within the city.

£3.7 billion

OF ECONOMIC ACTIVITY BY 2030

Heart of the City will help increase & drive the economy in Sheffield upwards by bringing new types of experiences unseen in the city.

Sheffield Facts & FIGURES

The development is a mix of mixed uses.

That's bringing a variety to each & every use; Workspace (HQ to studios & maker space), shops (flagship to boutique), restaurants (street food to fine dining) culture (gigs to galleries) & social spaces (events or solitude)… Choices strengthen a sense of belonging that will enliven the Heart of the City through its community.

Size of Workspace 500,000 sqft

Total number of homes 420

Shops & Leisure space 250,000 sqft

Cultural space 30,000 sqft

Outside acreage 8.09 acres

1.5 million square feet

OF DEVELOPMENT

over the duration of the next few years, Sheffield city centre will see significant change, fundamentally changing the flow of the city.

A catalyst for development

IN OTHER AREAS OF THE CITY

Heart of the City will trigger further development & investment in other areas of Sheffield & neighbouring areas around the development.

Introducing Pound's Park

A NEW URBAN PARK FOR THE CITY

Creating green and open spaces to enhance wellbeing, to meet the needs & expectations of city life. 

Sheffield Facts & FIGURES
Development Phases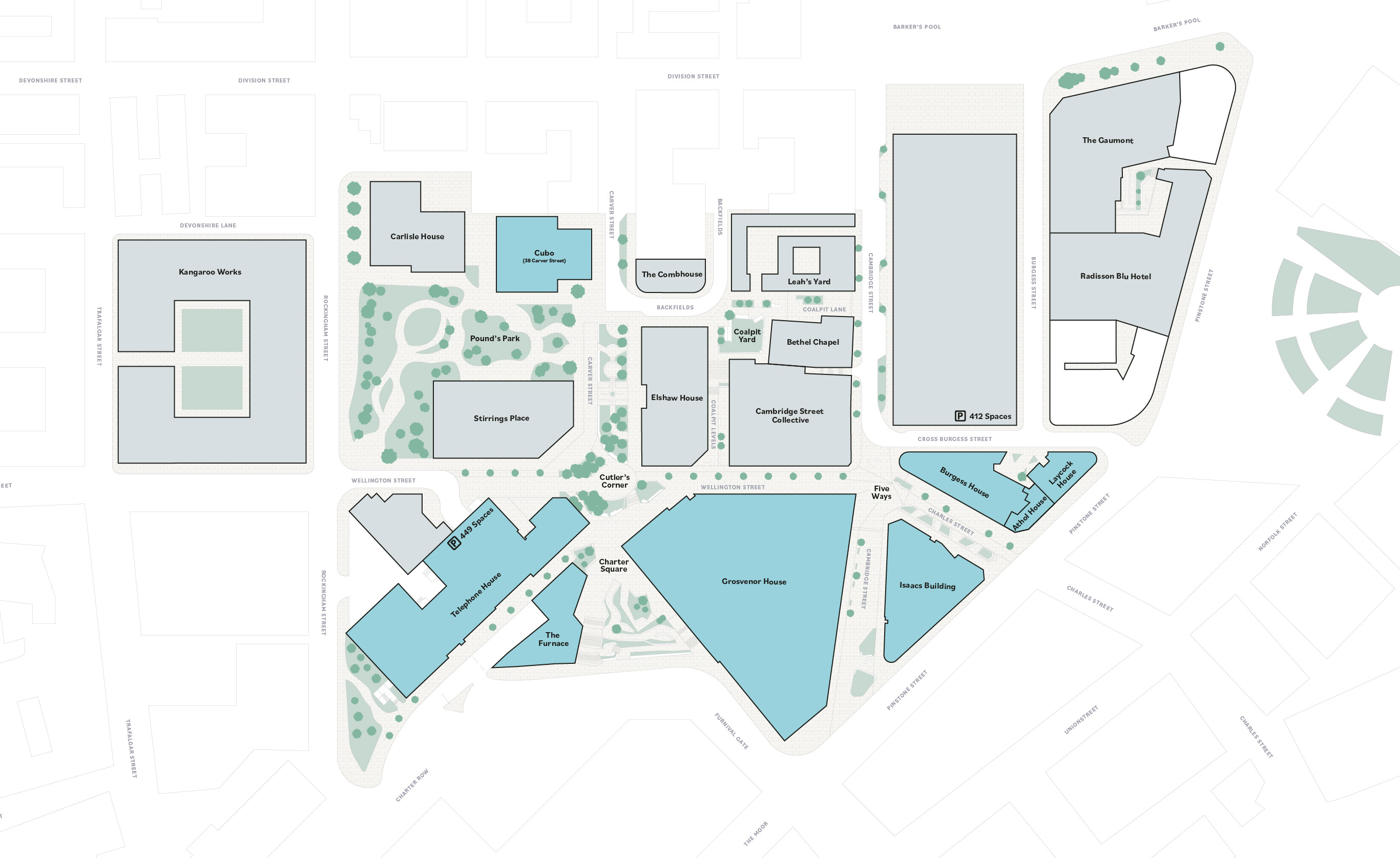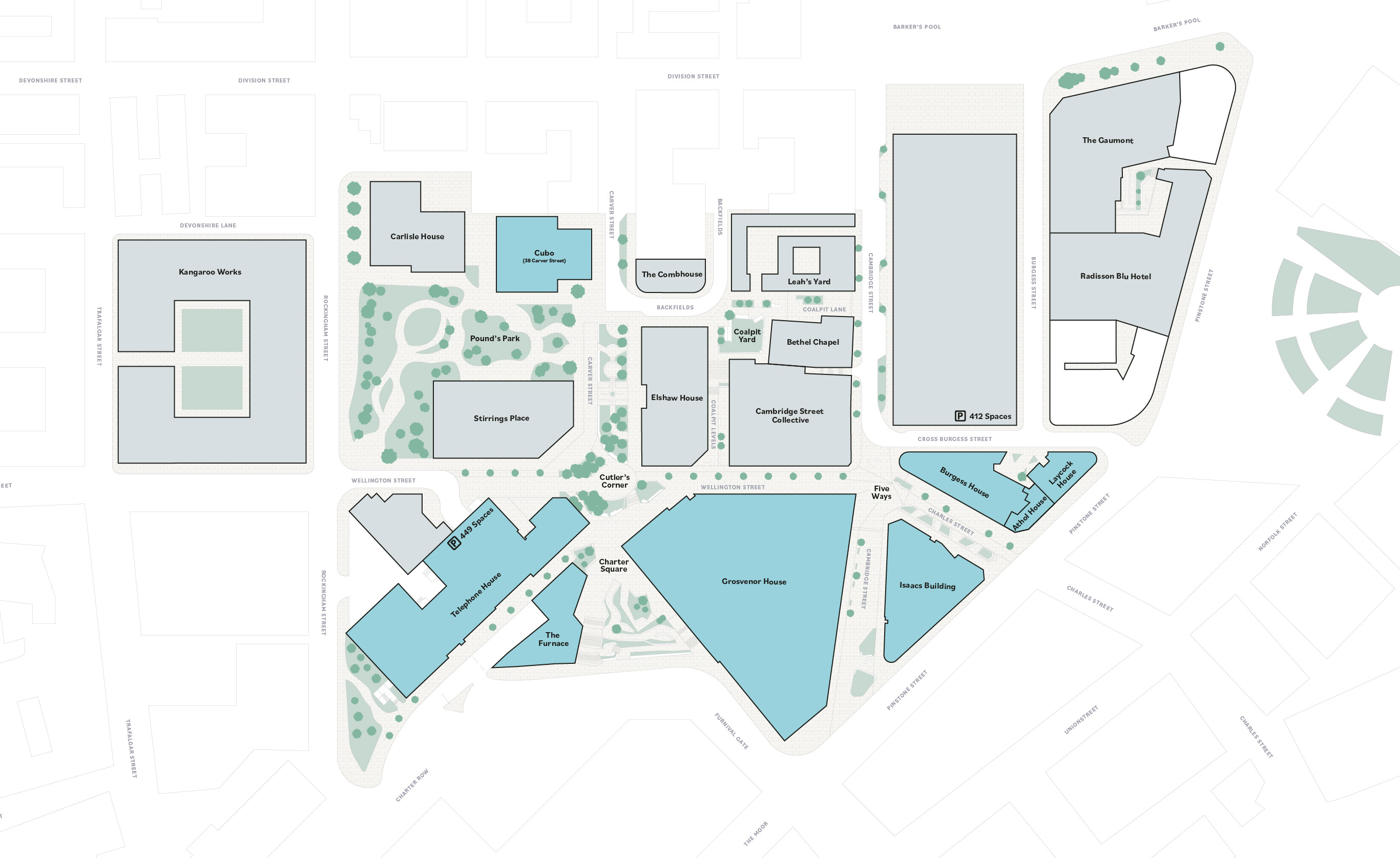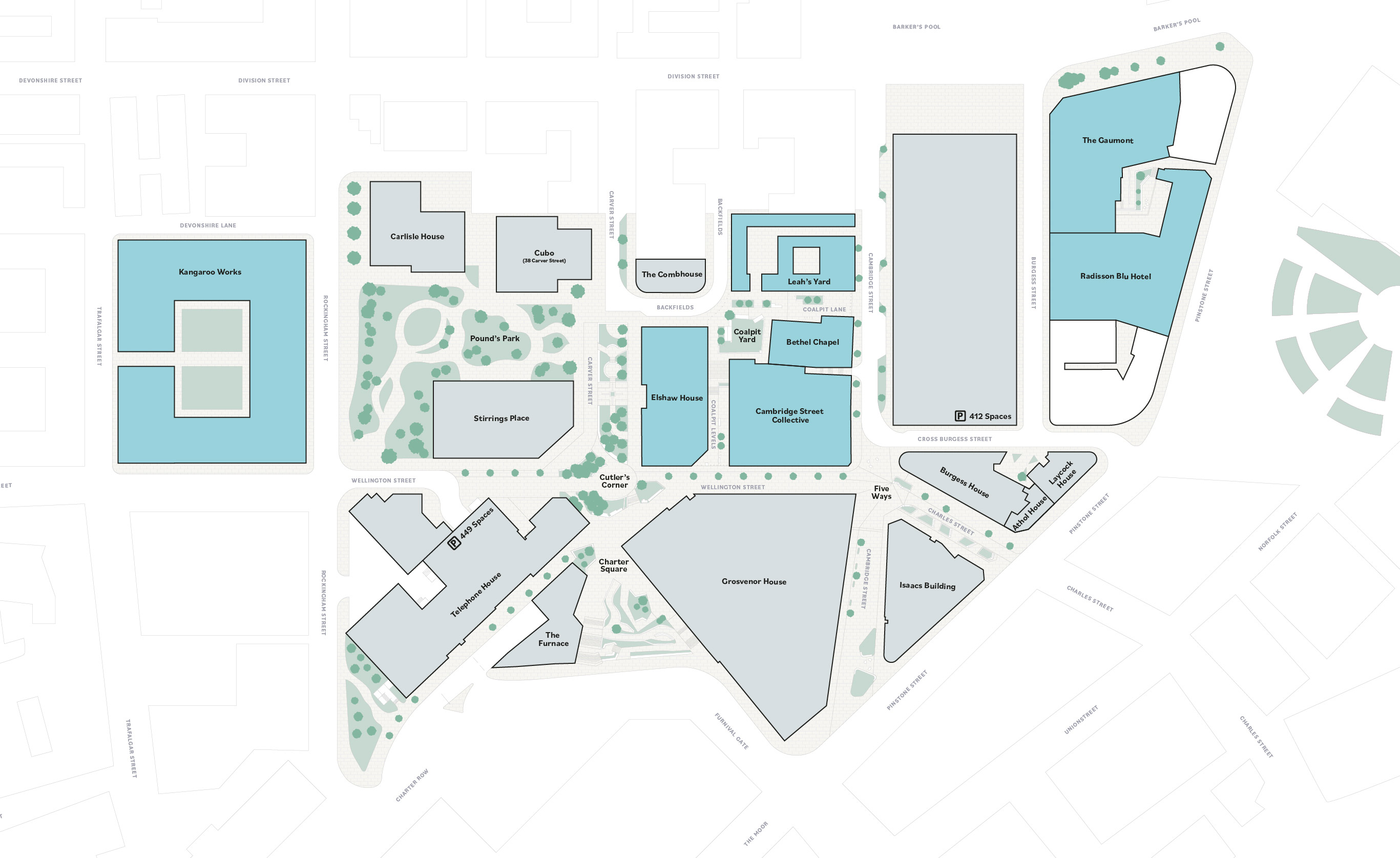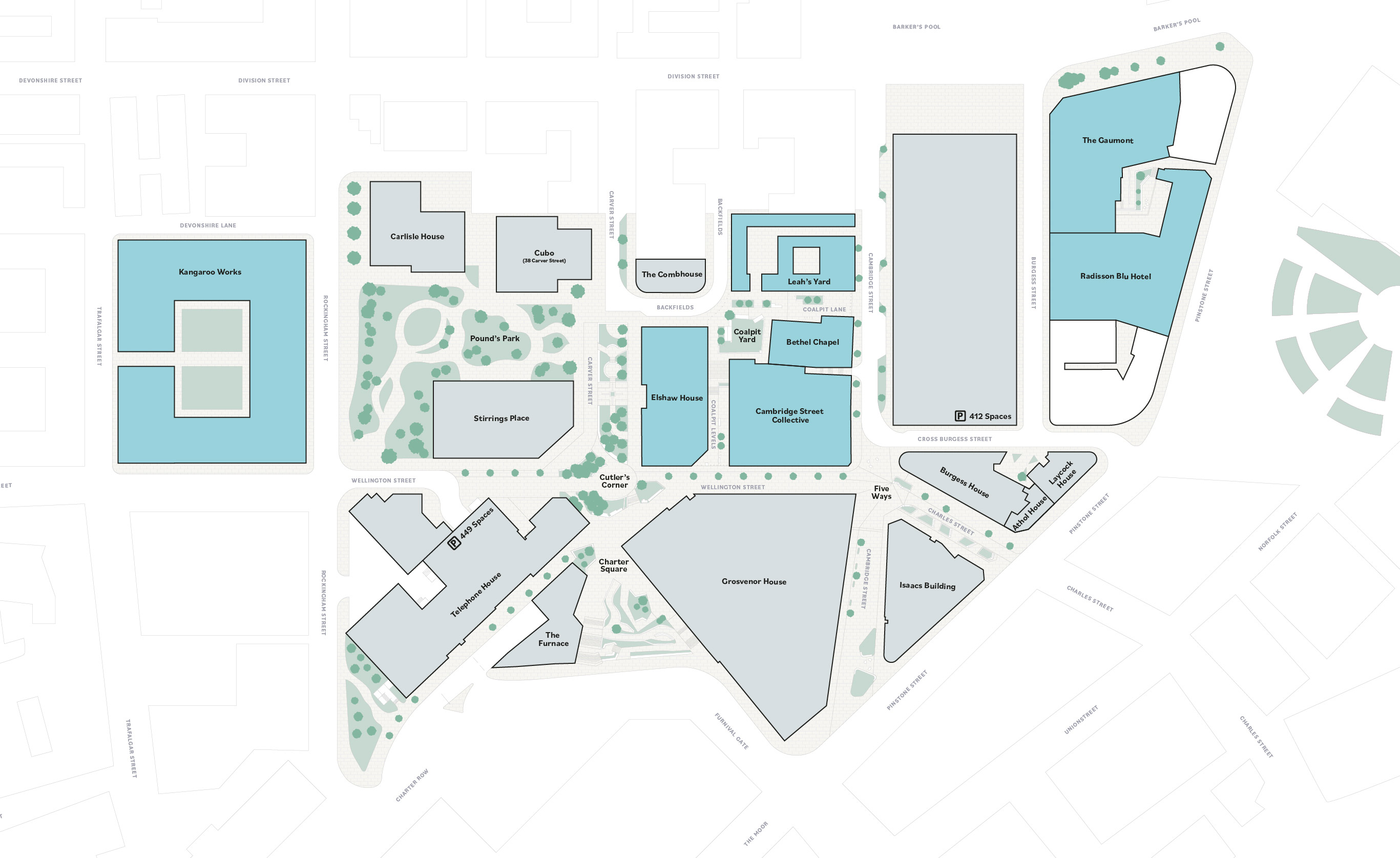 It's a challenge, but that's where we've decided 'enough is enough', we need to fix it and get it right. As it's the council taking control, we can do that. We can take that long-term view.
Councillor Mazher Iqbal, Co-Chair of Transport, Regeneration & Climate Committee
A Considered Partnership
Sheffield City Council delivers public services and strategic economic development priorities for the city of Sheffield and its people.
It is the third largest local authority in England, directly responsible for a population set to reach 600,000 by 2025.
It is the driving force behind the Heart of the City development, having undertaken land assembly and the appointment of the delivery team for project. The Council is acting in a property development role for this key strategic project.
www.sheffield.gov.uk
Sheffield City Council have appointed Queensberry as their Strategic Development Partner for Heart of the City.
"We genuinely want to make the world a better place to live in. At Queensberry, we understand the positive impact of great design on community wellbeing. We strive to improve the quality of the towns and cities we live in by actively being involved in their physical and economic transformations.
We want to share with you our knowledge, our vision and our love of what we do."
Paul Sargent, CEO & Founder
www.queensberryrealestate.com