New Apartments & Townhouses in Sheffield
Living at Heart of the City means you're surrounded by more than the culture & commerce of a city centre…
Open and Green Spaces in Sheffield
The open & green spaces make Sheffield one of Englands greenest cities with a warm welcome you'll feel at home.
We're creating a mix of apartments & townhouses, designed for living, being built to a high specification that will set new standards in the city centre. The new homes will continue build our permanent city centre community.
Sheffield is a living city that's down to earth and friendly - native or newcomer, all are welcome to the Heart of the City.
The northern capital of cool
Sheffield's in its own class
Jane Doyle from The Sunday Times made this statement during 2018. This fact is only being reinforced as the years pass
56 new homes
in Sheffield City Centre
Heart of the City is developing 4 townhouses in Laycock House & 52 apartments in Burgess House in this phase of the development.
Sheffield Facts & FIGURES
New Central Apartments
We're recreating streets that will become a source of constant discovery, a streetscape that blends seamlessly into the cities vibrant & rich mix of galleries & museums, restaurants & bars, shops & socialising, music & art.
This is the heart of the outdoor city, voted the best city in the UK for countryside lovers, with the Peak District on your doorstep and an endless choice of outdoors pursuits.
Welcome to Heart of the City. A place to make yourself at home.


700+ green spaces
across the city
80 public parks & 650 green & open spaces in additional to 61% of Sheffield is made up of green spaces like parks, gardens & countryside.
Alongside our central apartments & townhouses, other residential areas are being developed at Heart of the City.
Kangaroo Works, 340 high-quality homes on the corner of Rockingham & Wellington Street & premium student accommodation by VITA Students at Telephone House on Charter Row.
What people have been saying about our apartments...
It was wonderful to stand in the apartment today. We can see the quality is very high and will be finished to excellent standards. Very excited to see it again nearer the completion date. The heart of Sheffield is being transformed and it is going to be amazing.

The finish is like nothing I've seen in a city centre apartment. I love the attention to detail.

I am so excited to move into my apartment! I've already started picking out my furniture, it really will feel like home.

The kitchen and bathroom is incredible and so luxurious. Exceeded all expectations.
3 national prizes awarded
to sheffield city centre for safety
Also the city centre was the first city in the region to be awarded Purple Flag Status –a standard of excellence for managing night time economy.
205.02% cheaper
To live in Sheffield than london
Compared with other major cities in the World (& the UK), house & flat prices in Sheffield are reasonable.
The friendly city
We like a conversation
We are a community-driven city, built on friendly interactions. Don't be scared if a stranger says hello or a conversation comes out of nowhere!
Sheffield Facts & FIGURES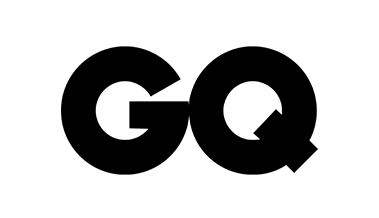 Sheffield's particular brand of Northern kindness is worth the visit alone. It's a city of people who immediately behave as if they've been putting up with you for years.
David Levesley, Journalist at GQ
Get in touch with the new homes team:
New home enqiries

Sales: +44 (0) 114 399 0567
Office: +44 (0) 114 299 4144

www.redbrik.co.uk