Heart of the City nominated for two prestigious awards
Elshaw House and Pound's Park – key pieces of Sheffield city centre's transformational Heart of the City scheme – have been shortlisted for two prestigious awards in this year's Insider Yorkshire Property Industry Awards.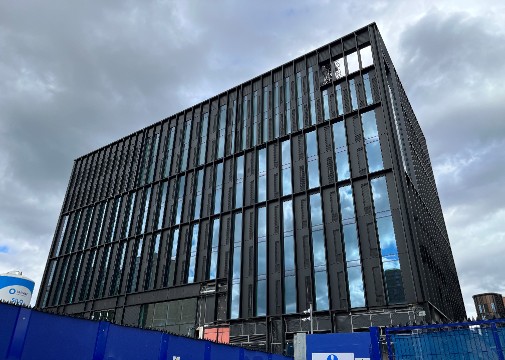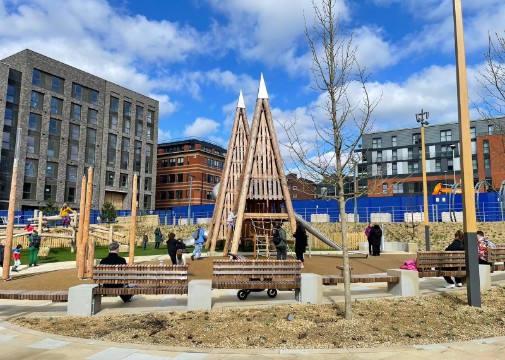 The Insider Yorkshire Property Industry Awards, one of the UK's most respected property awards, celebrates the very best companies and projects within the region's property industry.
Elshaw House, the flagship office development within Heart of the City, has been nominated for the best 'Sustainable Development'. The 72,000 sq ft building is Sheffield city centre's first zero-carbon-ready workspace and is seen a key project to help realise the Council's long-term net zero ambitions.
Meanwhile, Pound's Park, which sits directly outside Elshaw House, is up for a 'Design Excellence' award. The city's newest public space opened in Spring this year and has already been making a huge impact on how families, workers and visitors enjoy Sheffield city centre. The attractive green park features an impressive children's play area, accessible waterplay, seating areas for respite and more.
Cllr Ben Miskell from Sheffield City Council said:
"We're thrilled to see these two wonderful projects nominated for significant awards. Elshaw House is the market leading office development which encapsulates our vision for a sustainable future in Sheffield city centre. In addition, Pound's Park offers a beautiful public space for residents, workers and visitors to enjoy – truly celebrating our 'Outdoor City' ethos.
"Both schemes are bringing vibrancy and quality to our city centre and perfectly align with our economic and sustainability targets."
Andrew Davison, Project Direct at Queensberry, added:
"I'm delighted that Heart of the City and the projects within it are already being recognised for their undeniable quality. It's always extremely rewarding to receive approval from within the property sector itself and the latest shortlistings reflect the Project Team's continuing hard work."
In addition to the two development awards, Henry Boot Construction – who are the leading contractor on both Pound's Park and Elshaw House – has also been nominated for 'Contractor of the Year'.
The Insider Yorkshire Property Industry Awards 2023 will be taking place on Thursday 21 September at New Dock Hall in Leeds, celebrating the best property developments and organisations the region has to offer.