Major global law firm, CMS, signs up to Heart of the City
Top 10 global law firm, CMS, is set to become the second anchor tenant in the Heart of the City scheme being delivered by Sheffield City Council.
CMS has over 70 offices located across over 40 countries. The company is set to reaffirm its future in Sheffield, relocating from its current base at Victoria Quays and preserving the firm's presence as a major employer in the city.
CMS is to take 47,500 sq ft of premium Grade A office space within the same landmark building that is also the new home to HSBC. The move further strengthens the emergence of Heart of the City as a new financial and professional services district for the Sheffield City Region.
CMS will occupy the 26,000 sq ft that makes up 1 Charter Square, plus an additional 21,500 sq ft of adjoining space. The new office will be entirely self-contained and separate to HSBC, with a bespoke entrance, reception and signage facing onto Wellington Street and connecting to the impressive public realm of Charter Square.
"We are delighted to reaffirm our commitment to Sheffield, by taking a new home for our people in the City for the next 20 years."
Mark Haywood, Partner and Head of the North at CMS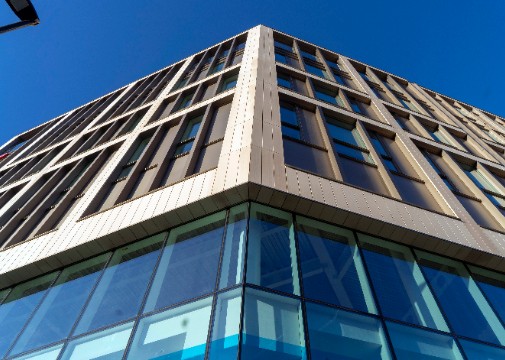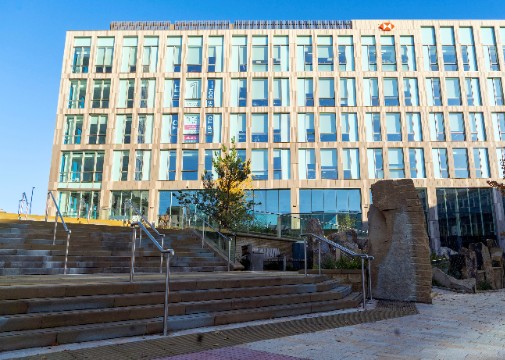 Commenting on the announcement, Nalin Seneviratne, Director of City Centre Development at Sheffield City Council, said:
"This announcement marks a major vote of confidence in the Heart of the City scheme. CMS, along with HSBC, brings a wide range of people, long-term into the city centre, creating an exciting buzz and interest in the proposed bars, restaurants, shops, leisure and hotels within the scheme.
"We've always said that this project needs to be flexible and able to adapt to changing circumstances and market conditions. This letting has shown our ability to deliver this, reconfiguring some larger retail units within the block to provide the scale of office CMS required, in the necessary timescale.
"The office space is now fully let, and we have secured Monki, Weekday and Marmadukes in the ground floor units that are more suited to the type of specialist retail, and food and drink occupiers that want to be within this quality scheme."
Paul Sargent, Chief Executive of Queensberry, added:
"As the Council's Strategic Development Partner for Heart of the City, we see this as a significant milestone in the development of our vision for Sheffield. Our ambition has always been to deliver a new commercial district that can evolve over time in line with the wider region's economy – this is a great example of the way that strategy is becoming a reality.
"We are particularly pleased about the way we have been able to accommodate CMS in the scheme by taking an adaptable approach and reworking the original design, therefore guaranteeing CMS's long-term future in the city."