Master-Sheff! The Furnace set to open with locally inspired menu
Chefs at The Furnace, the stylish new bar and restaurant that is set to open within Sheffield's flagship Heart of the City development on Monday 7 June, have revealed a few Yorkshire inspired dishes from their opening menu.
Designed by local chef Guy Greaves and team, the menu pays homage to the city it serves, pairing famed local products and dishes with cooking techniques inspired by the functions of a furnace – such as cooling, torching, flame-grilling and blowtorching.
First up is a Yorkshire chip-shop staple – the Fish Cake. Evoking that Friday night tradition down the chippy, The Furnace has elevated humble chippy-tea item into a first-class fried starter. Made to the traditional recipe - two pieces of potato sandwiching a fillet of cod - this starter is served with a perfectly fried egg and warm tartare sauce. 
For fans of a brew, the second dish revealed might be more your cup of tea – literally. Chefs at The Furnace – perhaps inspired by their breaktime brew – have smoked their Mackerel with God's own Yorkshire Tea to create a starter of Yorkshire Tea Smoked Mackerel.
"Yorkshire has so many fantastic unique recipes and traditions passed down from multiple generations. The team and I have dug into our own experiences growing up – combined with our modern styles to provide a menu that evokes nostalgia but stands up to the test of time."
Guy Greaves, Operations Chef for The Furnace
It wouldn't be a Furnace without flames, so naturally, The Furnace does what they shouldn't – play (safely) with fire. Main courses include Flame-grilled Halloumi and Watermelon Kebab served with flatbread and Pan-Fried Cod Loin with chicken butter sauce.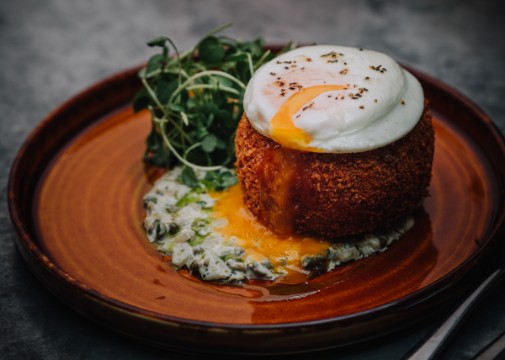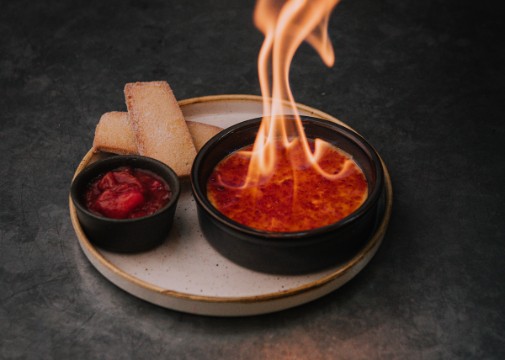 And it is still all about Yorkshire for pudding! Locals will not be surprised to see Yorkshire Puddings taking their rightful place amongst local ingredients. However, the fact it sits on the dessert section could spark many debates amongst friends and families.

The homemade Yorkshire Puddings will be served with vanilla ice cream, salted caramel sauce and dried raspberries.
Saving the best until last, The Furnace has what they hope to be their soon-to-be
'flame-ous' Crème Brûlée – which is blowtorched to caramelise tableside – served with rhubarb and homemade shortbread. 
Those who want to be the first to try these dishes are encouraged to book via https://www.thefurnace.uk.com/#feature-booking.