New City Centre home for Sheffield Chamber
Supporting local business, Sheffield Chamber is delighted to open a new city centre hub at Cubo Sheffield.
The new co-working space, which is a vibrant addition to Sheffield's Heart of the City development project, will be the primary base for Chamber membership. Offering a fresh, modern, and welcoming place for businesses to visit the Chamber team to catch up, learn and collaborate.
The Chamber's current home, located in the John Banner Centre in Attercliffe, is being refreshed and transformed into their chief base of operations for International Trade. Remaining an easy drop-off and pick up point for the Chamber's International Trade clients.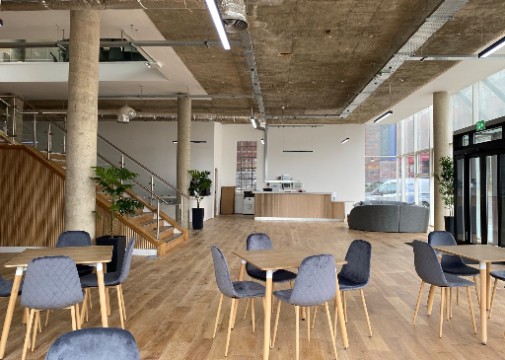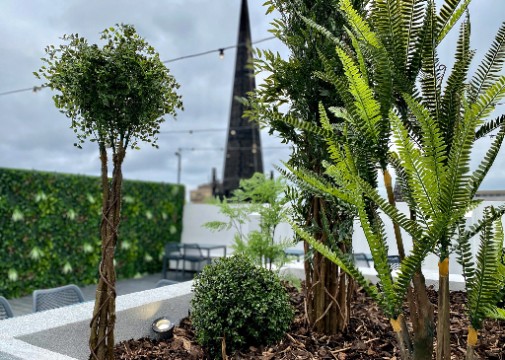 Matt Jackson, President of Sheffield Chamber of Commerce, said:
"When I commenced my presidency in 2019, the theme I set for my term was 'Chamber of the Future' - and new office accommodation was an important item on the agenda. A real opportunity for us to drive this vision forward. We needed our workplace to reflect the modern vibrant Chamber we are and fully cater to the needs of our customers and staff.
"Our new hub at Cubo delivers. It is a place in easy reach to all, that we are proud to call home and invite our members and clients to. It also sits us in the centre of the fantastic re-development work being done by the council to bring new workplaces, shops, restaurants and social spaces to our city centre.
"The new co-working also delivers on the needs of our Chamber staff. Workplace wellbeing is extremely important to us and Cubo is a place where our people want to be - open plan and filled with natural light, that helps increase productivity and morale (not to mention the in-house barista and rooftop bar – other fantastic bonuses)."
Nick Patrick, Head of International Trade at Sheffield Chamber of Commerce, added:
"As conversations started around where we should call home, the location of our office was of huge importance to us. Many of our international clients are based in the east of the city and make frequent visits to us to drop off or pick up documentation. It was extremely important that doing this remained accessible and as easy as possible.
"Having two hubs was the solution. And I am delighted that Sheffield International Trade will be remaining at John Banner. We are also getting a makeover – new paint, new furniture and a breakout area for members of the team to meet with clients in a relaxed and friendly environment."
"There's lots of fantastic regeneration happening across our city centre and it's great to see Sheffield Chamber moving to the Cubo development. It's another vote of confidence in the Heart of the City scheme. Our ambition has always been to deliver a new commercial district in the city centre and with important organisations like the Chamber joining HSBC and CMS, this ambition is quickly becoming a reality."
Councillor Terry Fox, Leader of Sheffield City Council
Rebecca Brough, Executive Director at Staton Young, added:
"We are delighted that Sheffield Chamber of Commerce has taken space in Cubo. Having initially worked here on day passes, they have now made the move to one of our larger private offices. This demonstrates the quality of the venue and the flexibility we can offer key businesses like the Chamber."