Sheffield's Elshaw House gains five-star NABERS accreditation
Elshaw House, the new net-zero carbon office block in Sheffield City Centre, has succeeded in achieving an "excellent" five-star NABERS UK rating. The system is administered by BRE and is used for rating the energy efficiency of office buildings across England, Wales, Scotland, and Northern Ireland and puts Elshaw House in the top 1% of office buildings in the UK.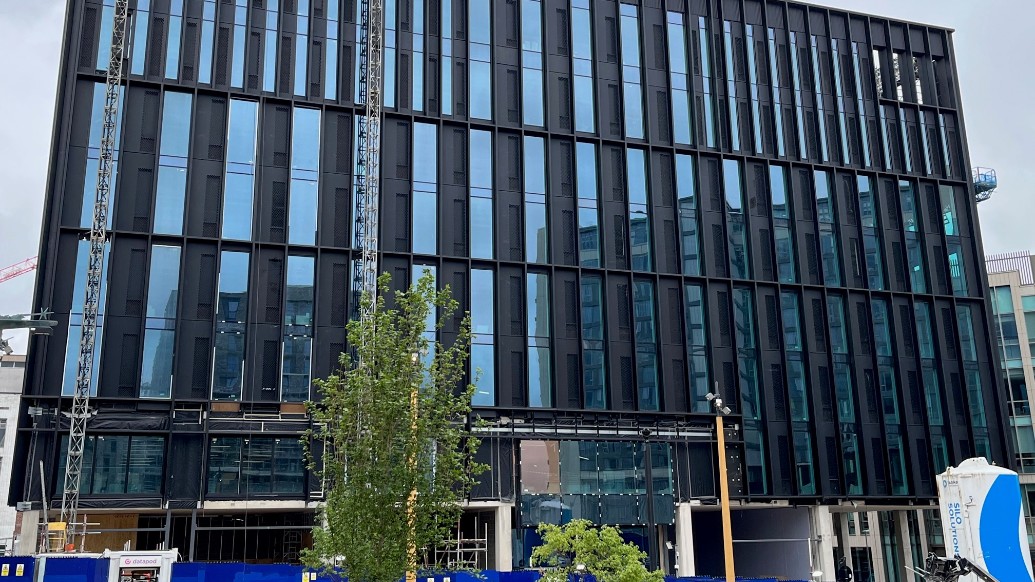 The new building is being built as part of the £470 million Heart of the City development by Sheffield City Council and their development partner Queensberry. It consists of 72, 000 sq. ft of sustainable grade A flexible workspace over 7 floors and retail or F&B space at street level.
Engineering firm Arup, and the independent reviewer, Hydrock, recently completed an Independent Design Review process for NABERS Design for Performance Scheme. The Green Book Live register of buildings has only 22 buildings nationwide that currently have a NABERS rating and is the only building in Sheffield to receive the accreditation and one of three in Yorkshire.
As well as a five-star NABERS rating, Elshaw House also boasts an Excellent BREEAM rating and an EPC rating of A. The fully electric building uses heat pump technology, mixed-mode ventilation, and cooled slabs to regulate temperate.  
On its roof is an accessible roof garden and PV cells that harness solar power to generate its own energy for communal areas. The building will also be supplied by a green energy supplier to ensure all power provided is from a sustainable source. In addition, and as part of Nabers long term operation monitoring, tenant energy usage will be monitored along with education provided on how we can all contribute to a sustainable Future.
Within the basement is secure cycle storage as opposed to car parking which encourages occupants and visitors to use sustainable forms of transport such as public, cycling and walking which contributes to reducing its carbon footprint.
Andrew Davison, Project Director for Queensberry said: "We are thrilled with the news of our five-star NABERS rating.
"The design and engineering that has gone into Elshaw House is world-class. Throughout the building, there are a plethora of techniques and technologies which are making this building the benchmark for the future. not just for Sheffield, but the wider region."
Rich Jackson, Principal Engineer at Arup said: "We are delighted to have been involved in this project and to have contributed to such an innovative design. It is fantastic that this has been recognised through this NABERS rating, which alongside the Design for Performance element measures and rates energy use to allow building owners to accurately track the energy performance of the building."
Elshaw House will be fully operational by Autumn 2023.
"It is fantastic to see Elshaw House has gained this five-star NABERS accreditation. It is a testament to the Council's bold ambition to drive sustainability throughout the Heart of the City project and set the benchmark for other commercial developments we want to see across the city."
Cllr Ben Miskell, Chair of the Transport, Regeneration and Climate Policy Committee