Søstrene Grene to open in Sheffield's Heart of the City on Friday 28th July
Danish homewares store, Søstrene Grene, is set to open in Heart of the City, Sheffield, on Friday 28th July, with an exciting giveaway for its first 100 customers.
To celebrate the launch of Søstrene Grene's first Yorkshire store on Friday 28th July, the brand will host a Grand Opening from 10am with an exciting giveaway, refreshments and live classical music from a string trio.
Located in Grosvenor House on Cambridge Street in Sheffield City Centre, the new store is part of the Heart of the City development scheme led by Sheffield City Council and Queensberry, their Strategic Development Partner.
Sheffield customers can expect regular new product drops and seasonal collections including contemporary interiors, hobby items, children's toys, soft furniture, kitchen accessories and more. The brand-new store will also give its first 100 customers a voucher for a free large, tufted rug worth £60, as well as a canvas goodie bag filled with Søstrene Grene products.
Known for its signature Scandinavian aesthetics and affordable prices, the Sheffield location will launch as part of Søstrene Grene's further expansion across the UK. With existing stores is key cities, including Manchester, Chester, Derby and London, the Sheffield opening is just one of many exciting launches that are in the pipeline.
The 520 sq. metre unit will also continue the roll out of Søstrene Grene's new store concept, 'Retail for the Senses', a unique shopping experience designed to invoke the senses. By evolving its trademark labyrinth layout of wooden crates under relaxed, subdued lighting, the new concept helps to create a more interesting and free-flowing journey for customers. Whilst also continuing to share the Danish notion of 'hygge', a special state of contentment, warmth and belonging.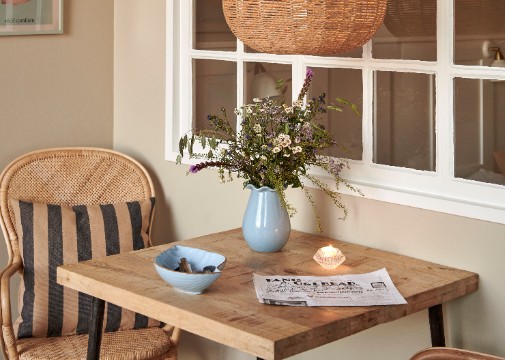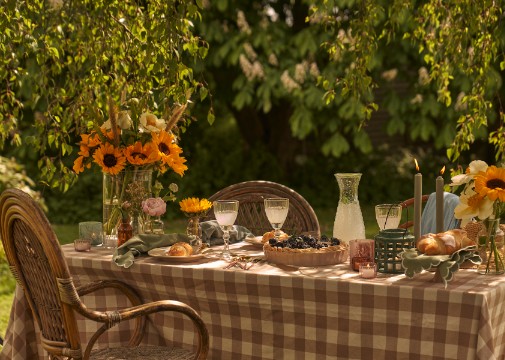 UK Joint Venture partner, Jonathan Cooper, who runs Søstrene Grene stores across the North of England, is looking forward to the Grand Opening of the first Yorkshire branch.
Jonathan comments: "Our new store has a prime location within the Heart of the City, one of Sheffield's leading regeneration developments. I'm absolutely thrilled to be launching more Søstrene Grene stores across the North of England and with Sheffield being my home city, I'm excited to be part of the continued and future improvement of the city centre.
"We have high hopes for the success of the Sheffield branch and we are setting up for a very exciting and busy opening weekend. We look forward to introducing the people of Sheffield to our incredible brand, with plenty more UK openings to come throughout 2023 and beyond."
"We are hugely excited to see Søstrene Grene open in Heart of the City later this month. We're proud to be the first location in Yorkshire to welcome the brand and confident it will go down a storm with our shoppers. It's a fantastic long-term addition to the city centre and reflects the quality of brands we are targeting for the development."
Cllr Ben Miskell, Chair of the Transport, Regeneration and Climate Policy Committee at Sheffield City Council
The official Grand Opening of Søstrene Grene, Sheffield, will take place on Cambridge Street on Friday 28th July at 10am.
To find out more about Søstrene Grene visit: https://sostrenegrene.com or follow them on Instagram: @sostrenegrene