Topping out for Sheffield's historic Leah's Yard
The ongoing revival of Sheffield's historic Leah's Yard on Cambridge Street celebrated an important construction milestone this week, with the building's new extension reaching its highest point.
Leah's Yard is seen as the jewel in the crown of Heart of the City – the transformative city centre development programme led by Sheffield City Council and their Strategic Development Partner, Queensberry. The former collection of small industrial workshops is currently being transformed into a new social hub for creative independent businesses.
This Grade II* listed building was recently removed from Historic England's 'Building at Risk' register following preliminary structural and roof work, which has brought the building back into usable condition.
Work on adding a complementary and sympathetic extension to the building, designed to vastly improve public accessibility and create extra commercial space, began earlier this year and the steel structure has now hit its peak.
To celebrate this latest milestone for Leah's Yard, Sheffield City Council welcomed key representatives from Queensberry, RF Joinery, Turner & Townsend and Lathams, alongside Tom Wolfenden and James O'Hara – the future venue operators – for a tour of the site, along with an official topping-out ceremony.
"We are delighted to see Leah's Yard reach this milestone. The redevelopment of this cherished heritage ensures that the building will remain a key focal point in our city centre for decades to come. This new hub for independent retailers and creative workshops will deliver a modern, fresh and vibrant destination – one that really reflects what Sheffield is all about."
Councillor Ben Miskell, Chair of the Transport, Regeneration and Climate Policy Committee at Sheffield City Council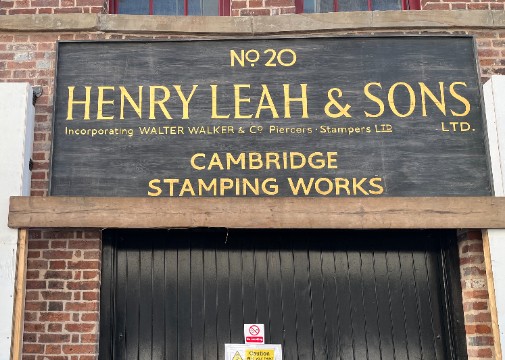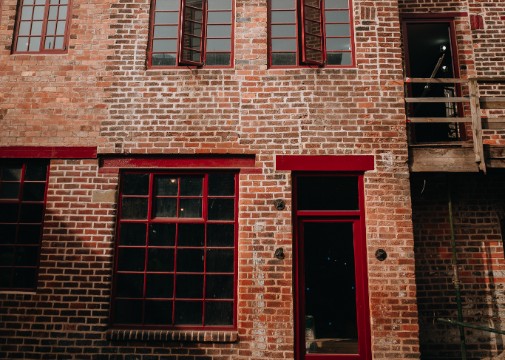 Andrew Davison, Project Director at Queensberry, added: "Leah's Yard is progressing well and on track to open early next year. The plans for this space are completely unique and, alongside the neighbouring Cambridge Street Collective food hall and live entertainment venue in Bethel Chapel, we expect it to become the social and cultural heartbeat of the city centre."
Once completed in Spring 2024, the venue will be run by Tom Wolfenden, who manages the Cooper Buildings on Arundel Street, and James O'Hara, who runs acclaimed bars such as Public and Picture House Social.
The duo plan to breathe new life into the site by transforming it into an experience-led destination for local independent retailers and businesses, creative workshops and social events. A bustling central public courtyard will be surrounded by small boutique shops, while the first and second floors will host around 20 independent working studios.
Tom Wolfenden said: "It's been a long journey to get to this point, but we're delighted to finally see the end in sight and can't wait to open next summer. On the upper floors we're already starting tours of the offices and studios to build our tenant community."
James O'Hara continued: "We're also speaking to independent retailers and starting to map out the exciting tenant mix within the courtyard. We can't say much at the moment but get ready for some big news over the coming months."