Vision outlined for Sheffield City Centre's major new food hall
Acclaimed local food operator reveals more as development of Heart of the City's major new food destination, Cambridge Street Collective, moves forward.
Cambridge Street Collective, which is currently under construction on the corner between Cambridge Street and Wellington Street in the city centre, will be run by the company behind some of Sheffield's favourite food venues, Blend Family (previously The Milestone Group).
Blend – founded by Matt Bigland and managed with his wife and business partner Nina Patel Bigland – also runs Cutlery Works in Kelham Island.
As Sheffield's first celebrated food hall, Cutlery Works is currently the largest independent food hall for the North of England. Featuring 14 vendors over two floors, the 15,000 sq ft Rutland Cutlery Works building has become a hive for food and drink lovers in the city and has played a significant role in driving the regeneration of Kelham Island and neighbouring Neepsend.
Heading into their next venture, Blend Family are readying themselves to begin the exciting fit-out of Sheffield's next big food hall, which will be a culturally diverse food destination at the centre of the transformative Heart of the City development programme – led by Sheffield City Council and their Strategic Development Partner, Queensberry.
The venue will feature some of the best independent food and drink companies the city has to offer, along with a theatrical cookery school with a seating area for live demonstrations and masterclasses to bring an entirely fresh dynamic to the city's food scene.
Matt Bigland believes his business has hit upon a winning formula when it comes to food halls, commenting: "Cambridge Street Collective will be a 27,000 sq ft food hall set over three floors, encompassing over 24 kitchens, cookery school, bakery, and a mix of traditional, Asian and rooftop bars.
"This venture will reinvigorate the city centre. With Cutlery Works, we found a niche in the market that allowed traders to test products and lean on bigger footfalls without taking a traditional 15-year lease and having to put their life savings on the line.
"It took time to curate the perfect selection of Kitchens. We needed to build trust with different communities and explain that we wanted their traditional, authentic cooking. We've never wanted bland or deep-fried food, we always wanted granny's best recipes."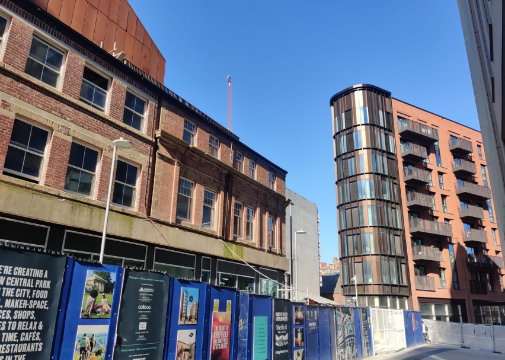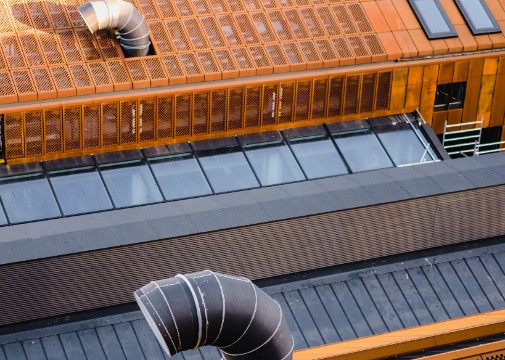 "Cambridge Street Collective will bring something fresh and exciting to Sheffield's food and drink scene and provide a new hub of activity for the city centre."
Sean McClean, Director of Regeneration and Development at Sheffield City Council
Matt and his team believe the time has come for Sheffield to be braver with its food offer and wants Cambridge Street Collective to truly embrace the diversity the city has to offer.
He said: "The diversity in the city centre is different than it used to be. There's a huge Asian market for example. Sheffield is hugely multicultural and everyone gets along, but when it comes to food, the city still plays it safe.
"That's where we come in. We want to bridge the gap and allow a varied mix of people to come in, without fear, to try new things. We want to remove the barriers that may come with going to a traditional restaurant and not knowing what questions to ask.
"We also want the food hall to be a platform for new talent. We already run a programme called Future Food Stars, where we look for unique foodie entrepreneurs and provide them with somewhere to run their business and develop their brand.
"We're looking for those people who are creating amazing food but don't have any means to share it. It's very in keeping with the spirit of Sheffield. The city looks after its own and that's what we want to showcase.
"Cambridge Street will challenge people and move them out of their comfort zone with various unique independent vendors. There's going to be loads of choice and even some theatre.
"In our top floor, along with a rooftop bar, we want to offer experiential dining. We're aiming to bring in things that I've seen in China, it'll be a bit like glamping with barbeques, hotpot and dim sum, and it'll be fun. Families will love it. Kids will love it. It will be very social."
Cambridge Street Collective, along with the neighbouring Leah's Yard and Bethel Chapel developments, is seen as Heart of the City's cultural and social focal point. 
Sean McClean, Director of Regeneration and Development at Sheffield City Council, said: "Heart of the City is making fantastic progress and we're moving towards the business end of the construction programme. Visitors to the city centre can now see the significant mix of quality new buildings and diverse offers all coming together at pace.
"Sitting so close to Pound's Park, which has been a hugely popular addition, Cambridge Street Collective will bring something fresh and exciting to Sheffield's food and drink scene and provide a new hub of activity for the city centre – one that not only provides more customer choice, but can also help all new and existing businesses thrive as well."
Alex Hyams, Senior Asset & Leasing Manager, at Queensberry, added: "Cambridge Street Collective will bring a critical mass of footfall back into Sheffield City Centre.
"With the expertise of Blend Family and a truly stunning venue built on Sheffield's heritage, it will become a diverse and inspiring destination for socialising and relaxing with families and friends. It will be a place where people can interact, relax, share experiences, chat, eat and drink, all while supporting opportunities for the best local talent to experiment and grow."
With fit out due to begin in July, Cambridge Street Collective is expected to open to the public in Autumn 2023.